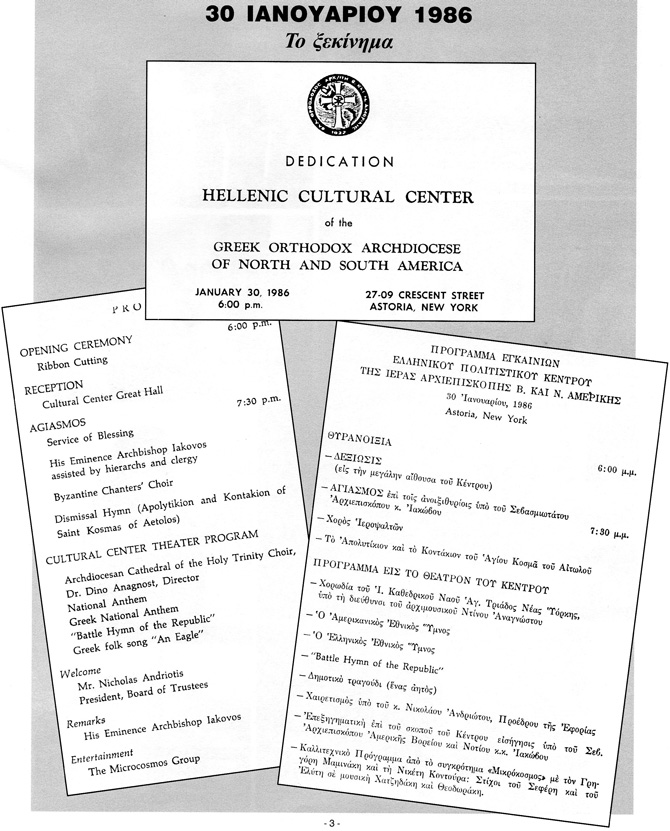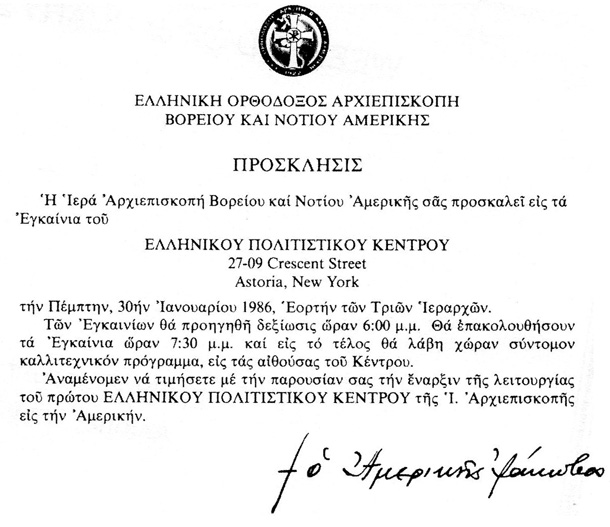 The Hellenic Cultural Center (HCC), was established in 1985, in its current location, in Astoria , New York , through the efforts, dedication and commitment of members of the Greek American Community and the spiritual guidance and leadership of Archbishop Iakovos .

To date the HCC actively continues its noble mission utilizing its theatre which provides comfortable seating for an audience of nearly 200 people, a professional stage, complete with high tech sound and lighting, private dressing rooms for the performers, whether actors, musicians or dancers.

Additionally the HCC hosts lectures and other presentations by experts, on a variety of topics, such as history, health, poetry, literature and culture, as well as on issues of general interest to the public.

The Centerís reception hall is used for various art exhibits, while it also serves as the place where audiences can meet and chat with lecturers, performers and artists, after the conclusion of the events. The reception hall is appropriately furnished, with tables and chairs, so it can also be used for meetings by community groups and organizations.